Products
Jade Series
Glacier Series
News & Events
08-Dec-2008
Product Portfolio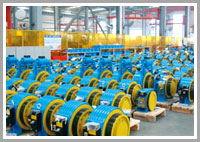 Based on cutting edge technology and technical competence, ATLANTA has developed, engineered, configured and crafted the product portfolio keeping in view the existing and futuristic demands across all sectors of the Indian Elevator Industry. Produced in the state-of-the-art manufacturing facilities located in India as well as Overseas and complying with National and International standards, the ATLANTA products are comparable with the best brands available in the country. Supported by more than 100 trained and qualified professionals having experience with leading National and Multi-National brands in Engineering, Installation, Maintenance and modernization, ATLANTA offers the time tested products and services that care for the people. The Product Portfolio comprises of: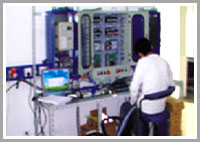 Geared and Gear less Elevators up to 2.5 MPS.
Machine Room Less Elevators up to 1.5 MPS.
Panoramic Elevators.
Hospital Elevators.
Freight Elevators up to 5 MT.
Custom Built Elevators with IP Protection.
Home Elevators.
Serial / Parallel Communication Controllers.
Group Controllers up to 8 cars.
30° and 35° Escalators with 3 to 13 Meters Rise.
10°, 11° and 12° Travolators ranging from 1.5 to 5 Meters Rise.
0° Moving Walk-ways.
ATLANTA assured Modernization of Multi-brand Elevators and Escalators.
Maintenance of Multi-brand Elevators and Escalators.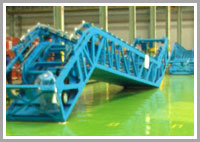 ATLANTA is committed to manage the products and services not only during their useful life but also beyond it by modernizing them to the latest technology whenever warranted thereby protecting the investments of the promoters as well as users. Our experts are always available to study the exact needs of the potential buyers and suggest the configuration of the products compatible to the profile of the projects so as to enhance their prestige and popularity.
ATLANTA, utilizing its strengths, shall be delighted to associate and become a partner in executing your forthcoming prestigious projects requiring vertical transportation systems. ATLANTA shall always be eager to have such an opportunity to prove their ability, capability, and capacity. If you have short and long term requirements of the products, you can contact our nearest branch office or Head Quarters or send us an enquiry. We assure you of our prompt response to your needs.